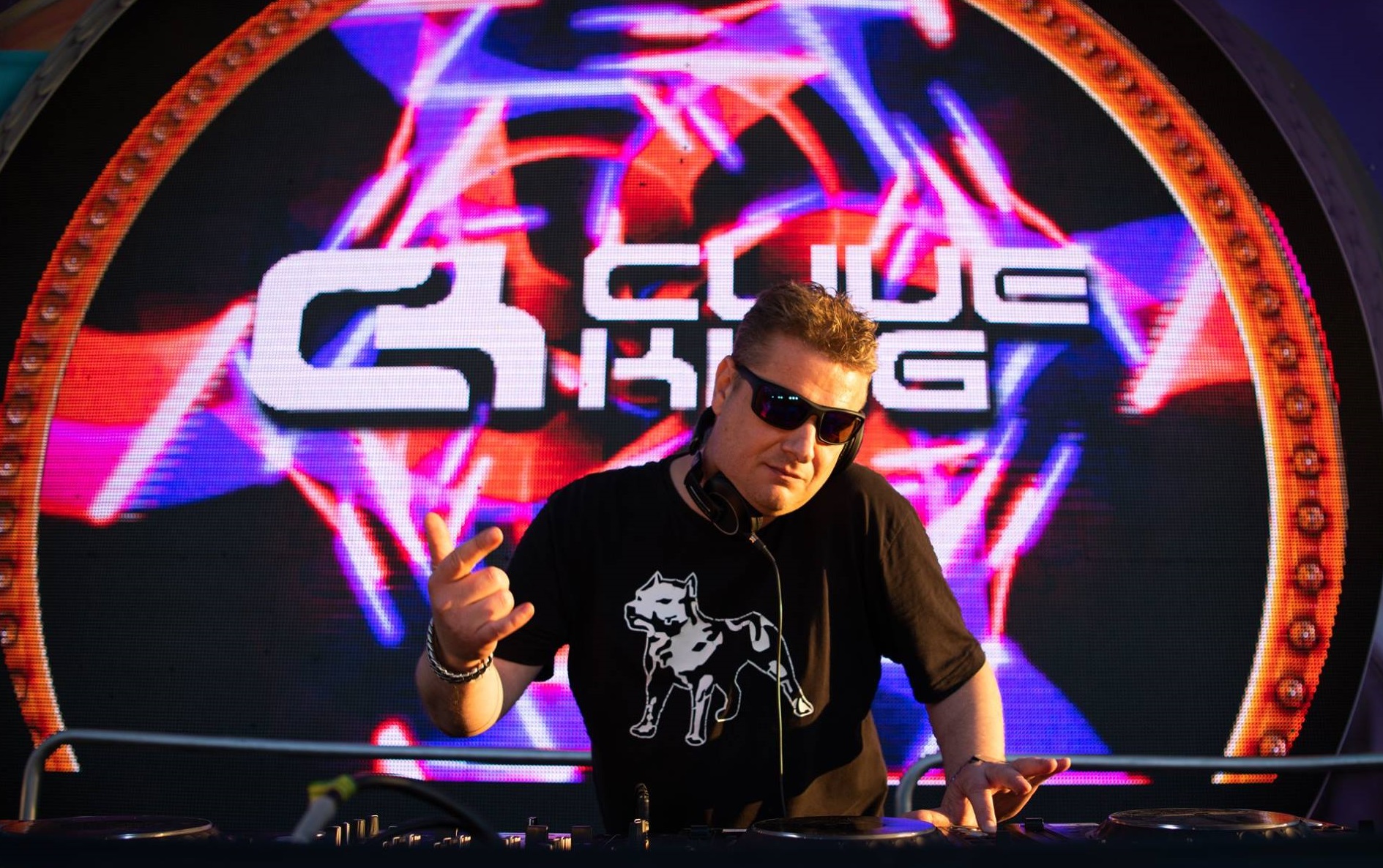 DJ Clive King, born in Hackensack USA, is a hardstyle prodigy who has been in the European music business since the mid 90s. Started off as a hardcore DJ and being one of the pioneers of Hardhouse in mainland europe.
Clive is nowadays one of the most respected hardstyle DJ's in the Netherlands. The hardstyle phenomenon produced numerous floorfillers and is responsible for remixes of well known artists such as Organ Donors, Major Bryce, G-Spott, Real KK, Supreme Dream Team, Pink and Lock & Load.His DJ mixalbums Hardhouse Explosion 1 and 2 (2001), Nukleuz presents: The Main Stage (2002) and Full Force 1 and 2 were extremely successful in several European countries selling 100s of thousands. Successes include tracks as Pure Cocaine & The Prophecy, both on the leading hardstyle label Scantraxx Records and Evolution Leaps FWD on Straight On Recordings.
Clive King used to be A&R manager for the well respected Media Records label and used to run the legendary Nukleuz Black label together with UK hardhouse hero Ed Real.
Thousands of party minded people experienced Clive King's unique DJ-skills at parties such as In Qontrol, Ground Zero, Defqon, Qlub Tempo, Goliath, Fast Forward and Impulz Festival. His dj-sets prove he is a very talented artist. Recently started a new label called Gumballz Records, where he concentrates on Freestyle.