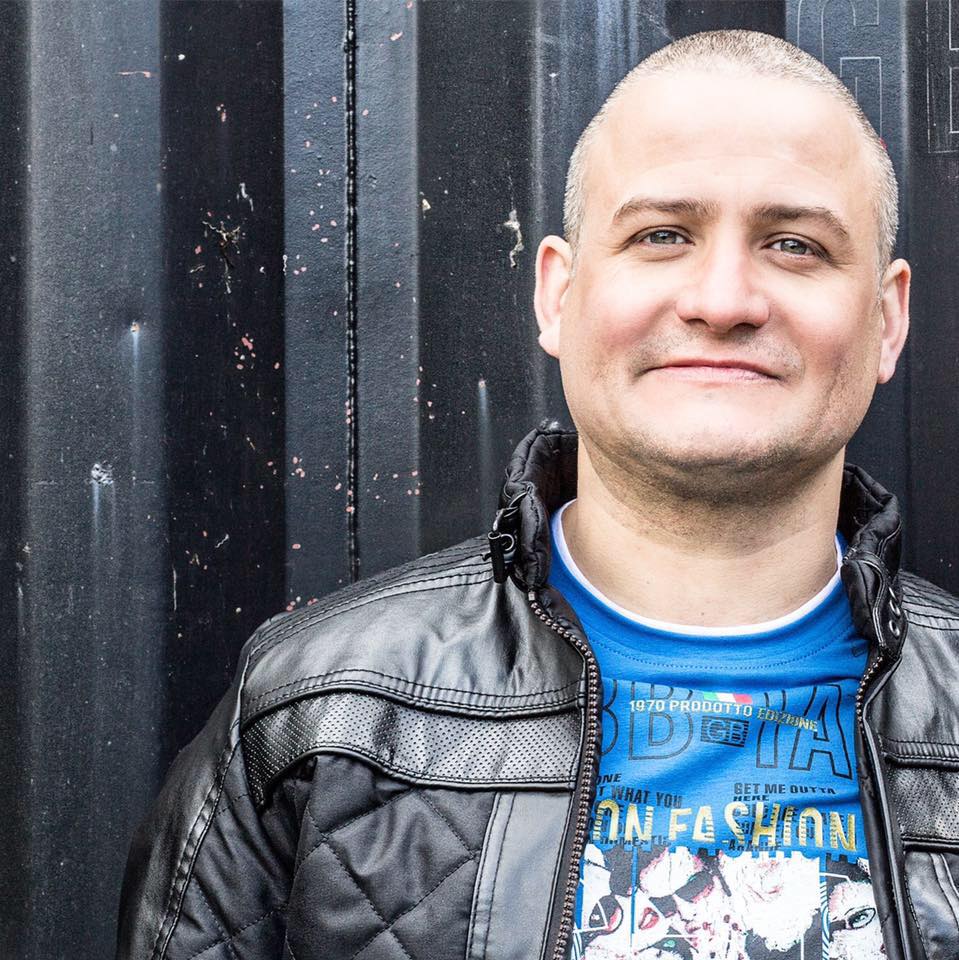 Pavo
Paul, born in Haarlem (the Netherlands), Pavo has already spent half a lifetime behind the turntables and has now reached the top, at which he will probably remain for a while to come.
Much of his success is due to the fact that he's been working in the studio(dreamland/code red studio) and has released several well-received mix albums.
'I play music straight from the heart. It's incredible that everything is going so well, I never expected the harder sounds to become so popular', he explains.
Smashing performances at party's such as 'Multigroove' and 'No Bullshit' had turned Pavo into a leading light in the western part of Netherlands a long time before.
'Back then I already experimented with Techno and Hardtrance and a while later also with jumps and hardcore, he explains.
With the Oldschool revival in the late nineties, the golden oldies were played so often that the records just wore out, which was when Pavo wanted to broaden his musical horizon.
'Q-dance asked me to be a resident for the Qlubtempo gigs. I started playing records by Technoboy, Tracid Traxx and Derb more and more often', he adds.
In a relatively short period of time, Pavo has released several mind-blowing mix compilations. He is still proud of the 'HouseQlassics' CD he composed together with DJ Dana. Pavo and Dana also worked together on the double CD 'Qlimax', with each taking care of one part.
As a solo artist Pavo has released his first mix CD on the Qlimax label and has recently released his second mix album called 'Hardstyle It My Style', with the third one soon to follow.
As a producer, he has also been keeping himself rather busy by co-producing with DJ The Prophet under the pseudonym Hardheadz ('Wreck This Plaze', 'Hardhouz Generation', 'Showtime', 'In Yer Phaze'- all released on the Scantraxx label) and with DJ Zany for Fusion, a sub-label of Freaky Music ('Here We Go', 'Porn', 'Shutterspeed' and 'Big Fat Bass' ). Now at the end of 2007, his new release 'Elektronik / Tekno Musik' is played by all hardstyle jocks over the world.
Lately Pavo has been performing at all the top party's and he has been touring the country to introduce his distinctive sound to a wider audience.
Not only as a DJ, but also as a producer Pavo is doing very well. He is someone who doesn't want to dwell on the past, but who likes to look forward.
He has nothing but fond memories of the Oldschool and Hardcore era, but he finds today's scene just as much fun and just as exciting. 'Right now I'm trying to mix the nowaday-sounds with old sounds, Hardtrance and even with Techno.
My taste in music just happens to be very broad and by combining different styles, mixing remains a challenge for me'.