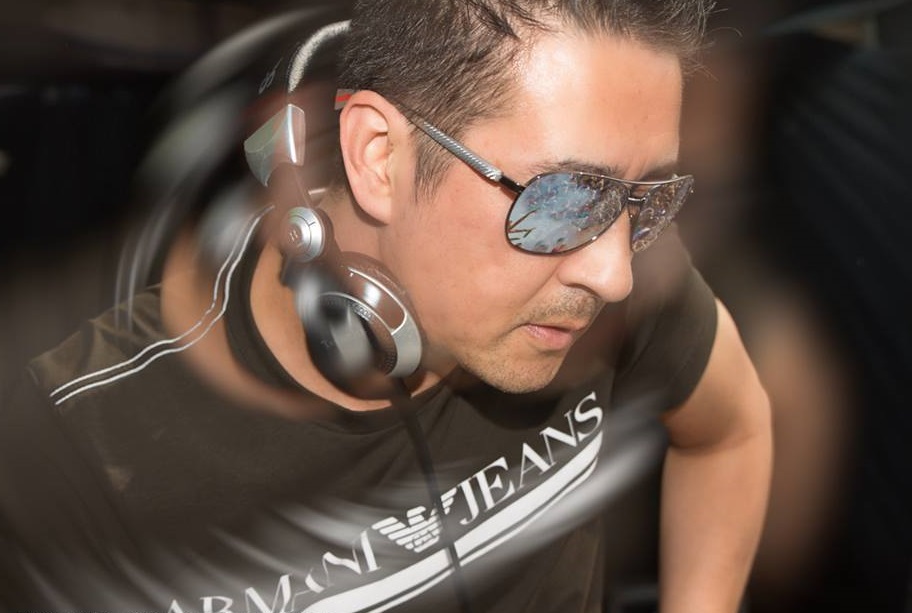 DJ Pila
DJ Pila It figured that Rodney Pilapil would become a DJ and/or producer, being born into an entertainers-household where both his parents made a living out
 

of ballet dancing and singing. After having wondered through Europe, the Pilapils settled in the Dutch village of Landsmeer, where Rodney was born. At the age of 15 his artistic blood drove him to the turntables to eventually become one of the most important artists in the hardstyle scene.
As a former fan of hip hop, R&B, it was Rodney's brother who infected him with the dance virus. In 1992 the eldest of the two Stutterheim brothers gave Rodney an opportunity to spin at a massive Thunderdome event in the northern part of The Netherlands. Ever since then, DJ Pila became one of the regulars to perform at events organised by ID&T, being almost a resident for Thunderdome. Somewhere during that time he also played at several clubs, teamed up with DJ Weirdo and released a mix album called 'BI**dy F***ing Hardcore'. In the Swiss city of Geneva, somewhere in 1997, Rodney had one of the most memorable nights of his life when he, together with Buzz Fuzz, Chosen Few and Miss Djax, was to perform alongside The Prodigy. 'Even though the Prodigy had then not broken through yet, commercially speaking then, I'm still very proud to have shared a changing room with them 😉 
During the mid-nineties Pila founded his own record label, RNO Records, on which he released the classic track 'Mindcontroller', among many others. Together with his fellow DJ's The Scientist and Chosen Few, he produced tunes for Mokum records, one of which even reached the Top 40 of a popular Dutch radiostation. Pila kept on producing tunes, until he lost his inspiration somewhere at the end of 1997 and decided to take it slow for a while. However, a dutch rave organizer who was based in Indonesia somehow managed to relight his fire and invited him to come to West Java, Bali, Malaysia and Thailand. After having spent 2 years up and down in the Far East, Pila set foot again on dutch soil in early 2000. At that time, the hardstyle scene was just emerging and he liked this style so much that he got right back into the whole scene. 'I was really into it, because hardstyle was a kind of music that was solid and something you could dance to. When I play, I have to say that I prefer a combination of different styles, such as the German hardtrance, techno and just the hard banging stuff', Pila explains.
Pila then took a next step in his career and came in touch with Q-dance, which organised the Houseqlassics events back then. At Qlimax, Pila performed live with his brother The Scientist and DMC mix Champion DJ Rockid. The year 2003 was a non stop succession of unforgettable moments, such as X-qlusive Holland, Qlimax, Shockers, Defqon.1, MysteryLand and many other top raves. 
A year later Pila played major events In Qontrol, DefQon.1, Q-Base, Qlimax and Qrime Time, plus a numerous rememberable gigs in foreign countries like Poland, Estonia,Germany,France,U.S. and Switzerland, where he hosted a StraightOn Recordings-truck at the Streetparade in Zürich. StraightOn Recordings is a label for the harder styles owned by DJ Luna, The Scientist and Pila. 'Making music is very important to me, but I also want to grow as a DJ. I work with three turntables which has become my trademark . Besides this, I would also like to broaden my spinning style', Pila explains.
In 2005 Rodney again had a busy schedule doing gigs at Qlimax, Q-Base, DefQon.1, In Qontrol and foreign performances in England, France,Germany,Asia and Switzerland, where StraightOn Recordings hosted an area at the Goliath. That same year he released a killer EP with the track 'Xtra Ordinary' on the A-side and 'Immortality'on the B-side (released on the Sensation Black DVD), plus a cool remix of Dutch DJ Chuckie's hit 'Nu Ga Je Dansen Klootzak'. 
2006 Was a hectic year for mixmaster Pila, with gigs at InQontrol, Defqon, HouseQlassics, Hardbass, Goliath, Streetparade Switzerland and ofcourse closing off at the massive NYE party Qrimetime in the Heineken Music Hall, were Pila was the first DJ to play his tunes in 2007. He also released a Compilation together with Blutonium Boy on EMI Germany. On the release side he produced a remix together with the Scientist for the Classic Hardstyle Tune from A*S*Y*S* – Acid Nightmare, which has been released on his beloved StraightOn Recordings label. Further he has been working on some very big projects which will be released in 2007, so watch out !!! 
In 2007 Pila is ready to conquer the globe by lightning with a new StraightOn World Tour, which is set to be biggest and badest tour ever. Starting off Downunder in april he will only come back to the Dutch soils for a headlining set at Inqontrol, and after this he is back on tour again. To countries like Germany, Estonia, Finland, France, Switzerland and Italy to name a few. On the Production side he has been so busy with The Scientist, A*S*Y*S* and Hellraiser, that you can expect some real jewels very soon, unfortunately he cant say too much about this, so keep your ears and eyes open!! He will also have a solo EP lined up later this year.
In 2008 Pila has moved to Melbourne,Australia. in 2012 Pila is ready to move back to Amsterdam and lock himself up in the studio to conquer the Hardstyle scene once again.